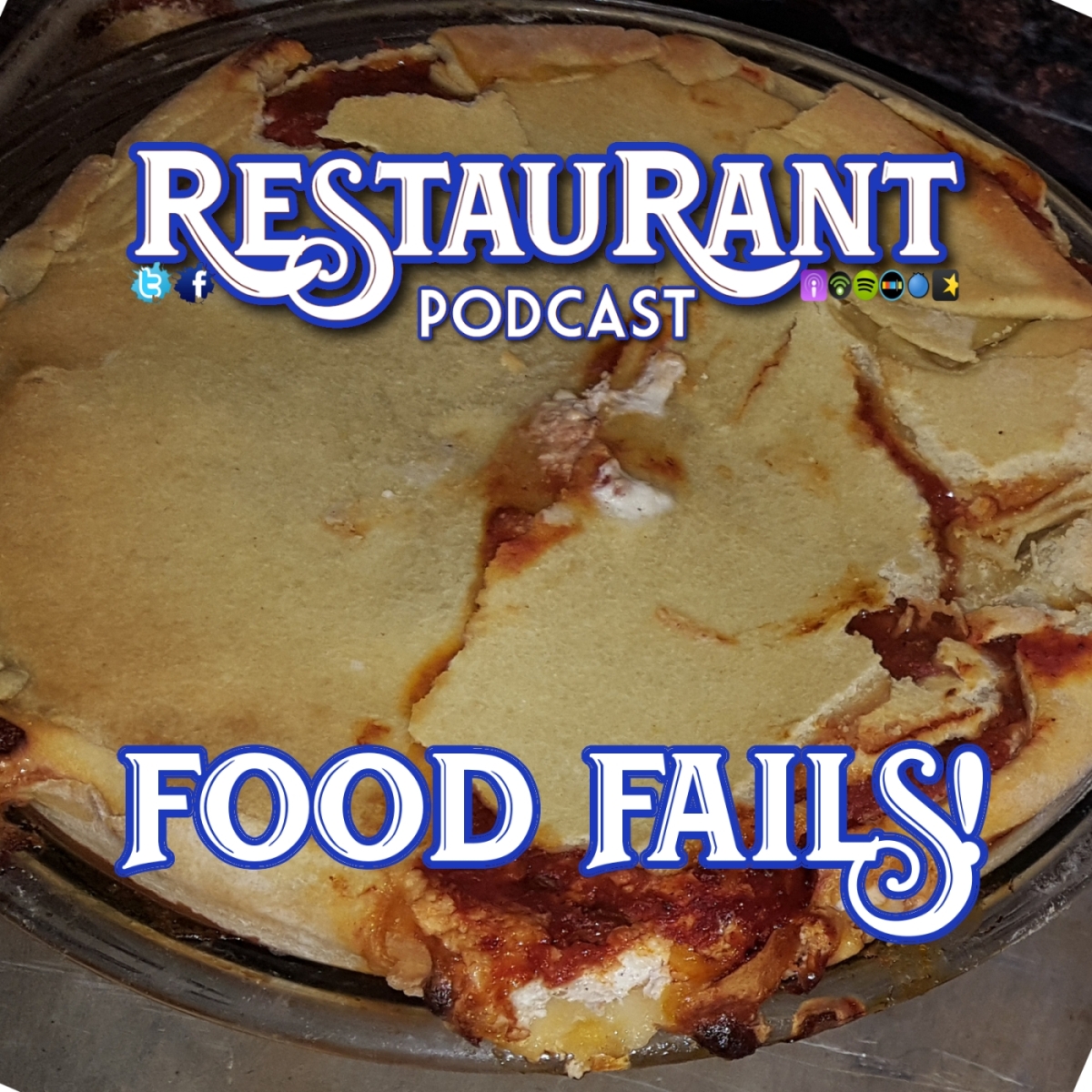 Welcome everyone to another week of the RestauRant Podcast and it's time to put out this episode at long last, though I've been dreading doing so! I actually recorded this some months back but I'm finally releasing my food fails. This week it's all about several recipes I tried and failed at! I resolve here and now to stop trying to fry things because it has gone so poorly for me, and this week's visit to the Tasty Challenge courtesy of Jarrod Taylor was a disaster. I thought it was important, however, to share my food fails with you and ultimately to try to learn from them! I hope you enjoy this episode and it gives you the courage to keep cooking, even if you have recipes that just don't quite make it sometimes. Thank you all so much for listening and supporting the show! Bon Appetit!
If you like the show and want to talk food and check out recipes from the show, please join the amazing facebook group, Reserved Seating, at http://www.facebook.com/groups/restaurantpod. There you'll meet other fans of the show that are passionate about food, from every level of cook from novice to seasoned professional! You can also vote on future Random Recipe segments, restaurants for me to visit, and submit your own recipes for me to cook. Bon appetit!
Hot Links
Apple Podcasts: https://itunes.apple.com/us/podcast/the-restaurant-podcast/id1288412061
Spotify: https://open.spotify.com/show/4I8Hml2ZFe5Q21EkLnELNY
Google Podcasts: https://www.google.com/podcasts?feed=aHR0cDovL3Jlc3RhdXJhbnRwb2QucG9kYmVhbi5jb20vZmVlZC8
Twitter: http://www.twitter.com/restaurantpod
Facebook: http://www.facebook.com/restaurantpod
Podbean: http://restaurantpod.podbean.com
You can also find the show on Spreaker, Stitcher, BluBrry, and many other podcatchers of your choice! Add my feed URL to your podcatcher of choice at http://restaurantpod.podbean.com/feed/.
Catch me every single week on the Epic Film Guys podcast, a film comedy podcast where we review flicks, talk news, and drink great booze! Visit us at http://www.epicfilmguys.com!
Three Cocks in a Pot Episode 1: https://www.ehappodcast.com/poddy/cse1
Three Cocks in a Pot Episode 2: https://www.ehappodcast.com/poddy/3cp2
Three Cocks in a Pot Episode 3: https://www.ehappodcast.com/poddy/ep176
Music & Thanks
"Daybreak," and "The Climb" from Music for Makers. Sign up and get a royalty-free song delivered to your inbox every Monday at www.musicformakers.com!
"Midday Dance," and "Garden Music" Kevin MacLeod (incompetech.com)
Licensed under Creative Commons: By Attribution 3.0 License
http://creativecommons.org/licenses/by/3.0/
Thank you to Wes of the ViaVHS Podcast for the amazing original RestauRant artwork!